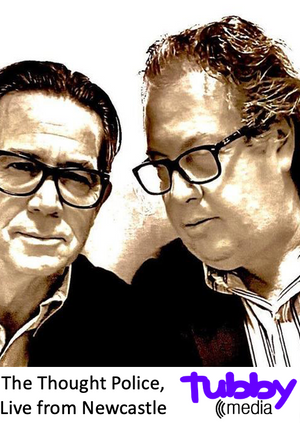 The Thought Police live in Newcastle in association with Tubby Media
12th Feb 2022 15:00 - 21:00
at The Wallsend Memorial Hall
Add to Calendar
Event Details
Oh wow! The Thought Police are venturing north of the Watford Gap! All the way to Newcastle. We told you they weren't London centric.
Join Mike and Kevin as they perform their hilarious show live from the Wallsend Memorial Hall in Newcastle.

After the gig there will be a concert by Junior Turner.
The weekly Thought Police podcast (Mike Graham and Kevin O' Sullivan of TalkRadio) is an irreverent look at the UK's political and cultural machinations with a no-holds barred take from these erstwhile Fleet Street hacks. Sadiq Kahn, Boris Johnson, Sage, Harry and Megan all get the treatment to hilarious effect. Just wait to hear what they've got to say about Matt Hancock and Neil Ferguson. Let's say, these romeos are not on the boys' Christmas card lists.
WebGig in association with Tubby Media