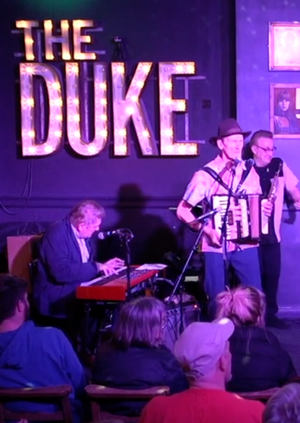 Slim Chance - Live at the Duke
30th Dec 2022 19:00 - 21:00
This is a live-stream event
Add to Calendar
Event Details
Slim Chance Live at the Duke is a rip-roaring set of their best music, recorded in front of a live audience.
The show is a BLAST, with all your favourite numbers.
Join the boys on the evening of the 30th December 2022 for an end-of-year bash when the show will be live streamed around the world!